Inexpensive Mini-PC Technology: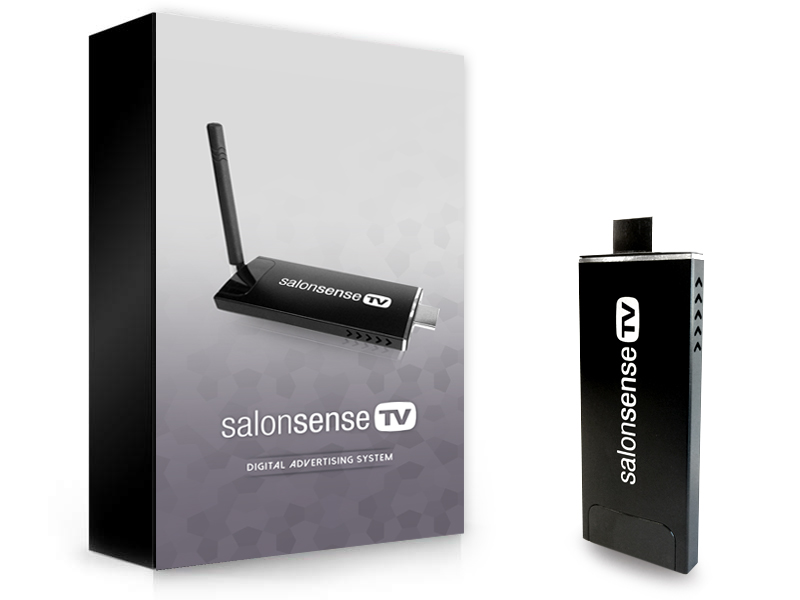 Sun Tan City was a longtime client of Wireless Ronin until they came across Salonsense TV's Mini PC,which offered them a much more affordable hardware solution. Each time one of their Wireless Ronin Devices failed, their owners would be faced with a minimum cost of over $1,000. This is five times the cost they would be paying with Salonsense TV, and the device also happened to be about 50 times the size of the Salonsense Mini-PC. Not only did the hardware cost go down when Sun Tan City switched to Salonsense TV, but the replacement cost and shipping cost went down as well.
Custom Features (POS Integration with Waitlist):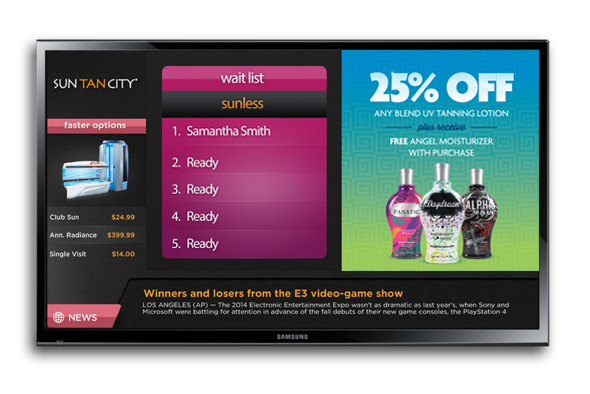 Once Sun Tan City converted from Wireless Ronin to Salonsense TV, they decided to add another TV to their lobby area for entertainment and promotions. With people waiting in the lobby for their beds they believed it would be helpful to add a waitlist feature that would tell customers how much longer they'd have to wait. Salonsense Media worked with Sun Tan City's networking team to dynamically pull waitlist data in real time from their point of sale.
Custom Pricing for Varying Markets:
With Over 300 locations spread across the U.S., Sun Tan City wanted the ability to feature their local salon pricing at each locations, but it would have to be updated daily and set for each location. Salonsense Media was able to create a custom Data Import Feed using DPA Technology that automatically imports an Excel spreadsheet every night, inputting the unique pricing to each location. This means that, on any given day, Sun Tan City can change pricing for set salons and see these changes reflected the next day.