Built by Salon Employees for Salon Owners
Industry Specific Solutions
Salonsense TV was built for Salon Owners, by Salon Employees.  Small business retail varies greatly between industries and we made sure we provided a product that met the needs of the Beauty industry to perfection. The system is made to cater to specific product types such as lotions, and contains a wide range of content and templates that appeal to your clientele. Try it today and see for yourself!
"I took everything I knew from working in salons and put that into this product"
OWNER – Max Gangon
 .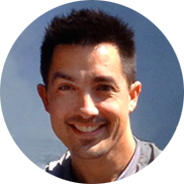 Built to Impress
Everything you'd expect..and a lot more.
The way we communicate and consume information is changing. Salonsense TV enables you to reach and engage your customers where they're at, during a critical point in the purchase process. We help you make your first impression a memorable one with our wide range of content options that will influence, educate, and entertain your customers.

Template Builder
Build custom advertisements in minutes with our easy-to-use content manager Generate.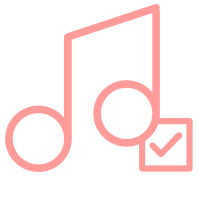 Licensed Streaming Music
Integrate 100% compliant streaming music from Soundtrack Your Brand.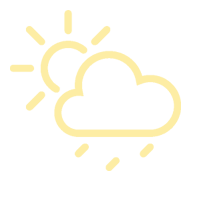 Weather Forecasts
Stream Live Weather Feeds with upcoming forecasts, icons, and current temperature.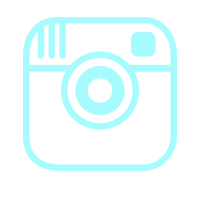 Social Media Feeds
Stream Instagram pictures of your brands favorite hashtag straight to your screen.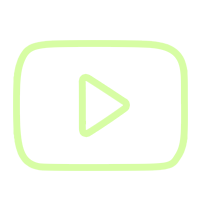 Industry Videos
Industry specific Educational videos, Advertisements, and more!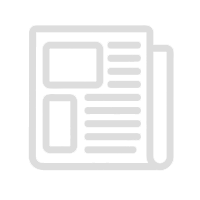 Live News Feeds
A variety of streaming feeds. Sports, CNN, Celebrity Gossip…it's up to you!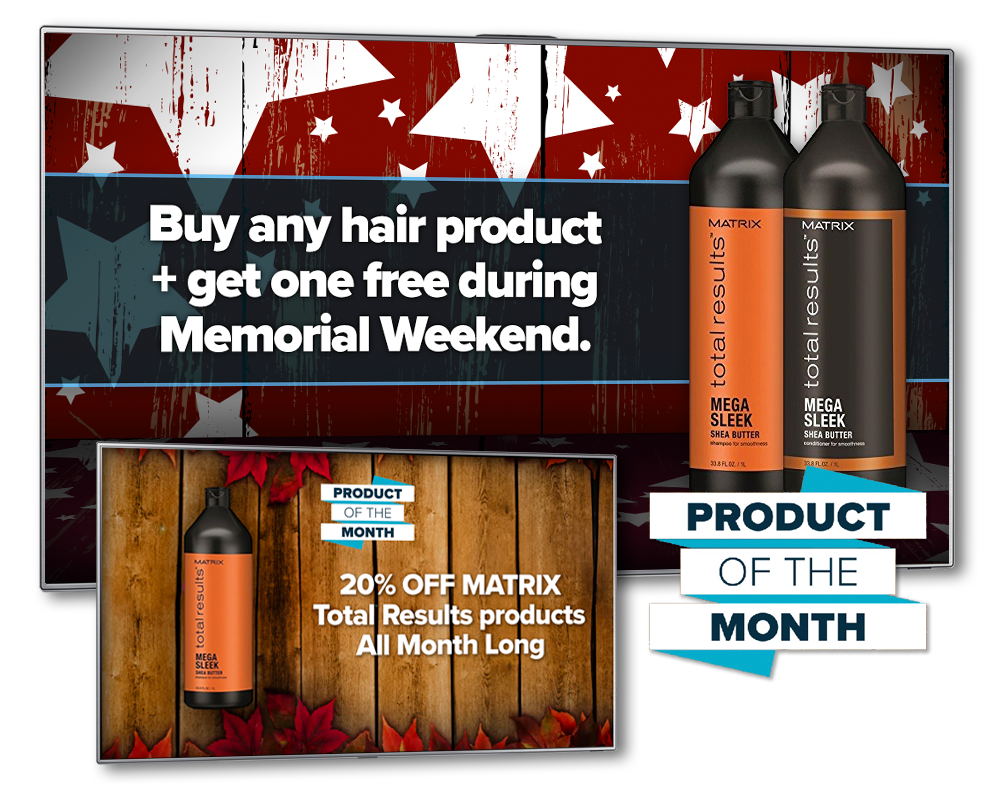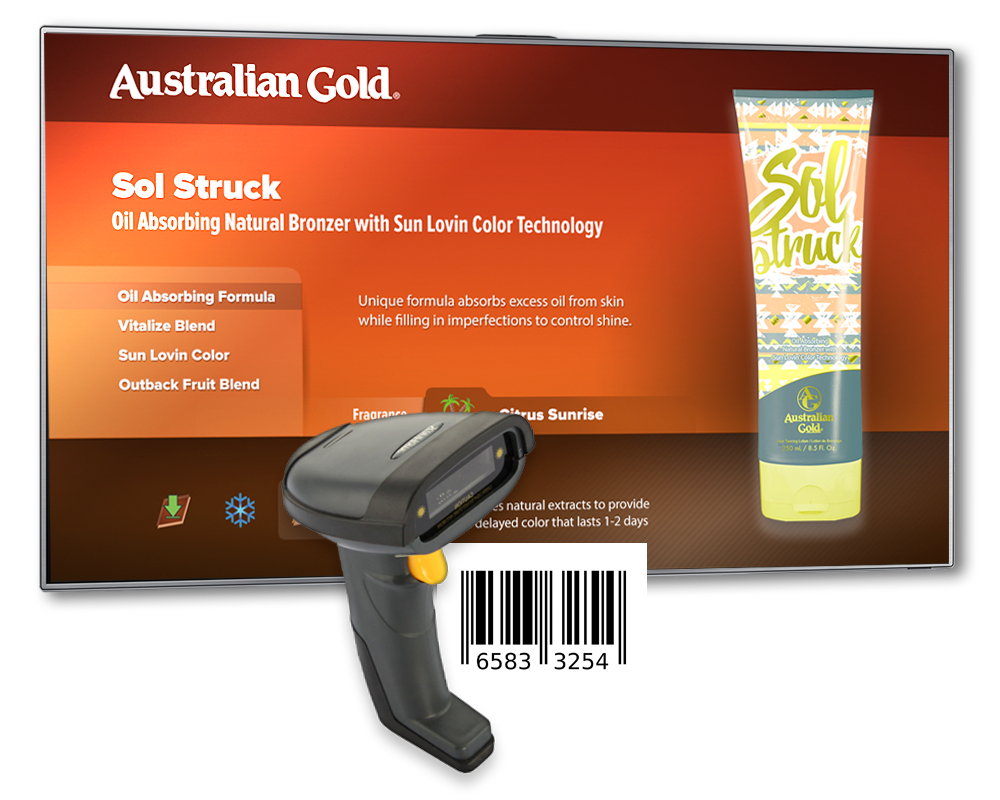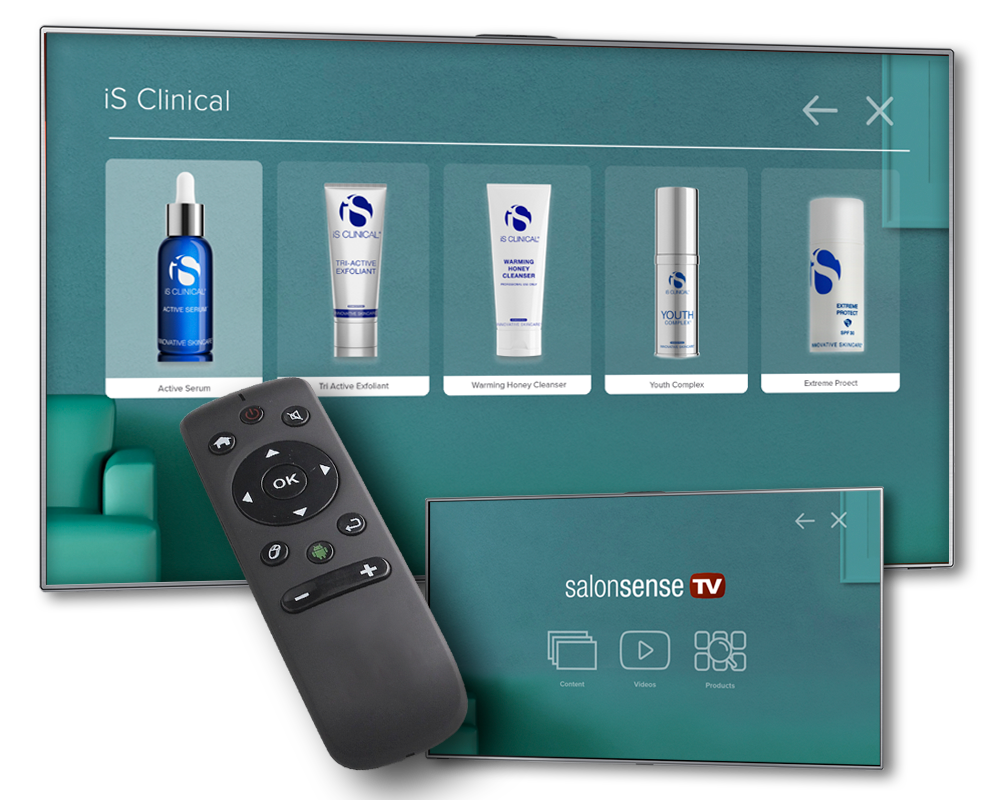 Built to Impress
Putting your Products to work
Our robust content manager includes the products you sell ready to use at your disposal.
Scan a product and pull up information for customers or employee training.
Use the OnDemand section to browse products, video libraries, pricing and more!
Easily incorporate products into any advertisement using our diverse template library.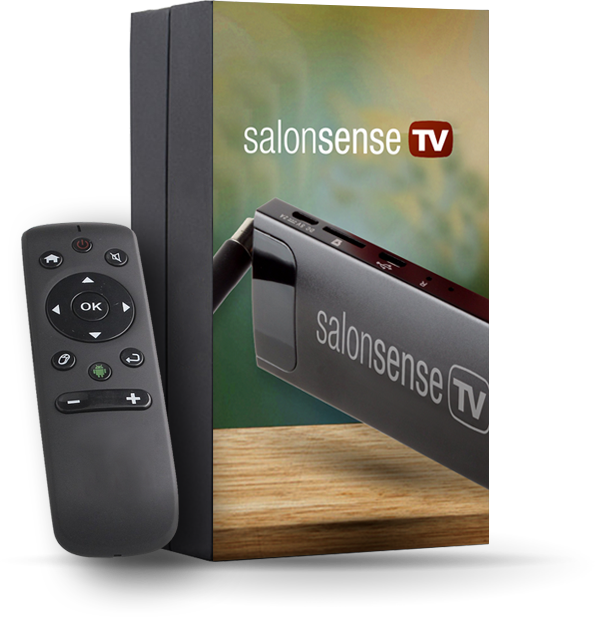 How It Works
Transform Any TV. Just Plug + Play.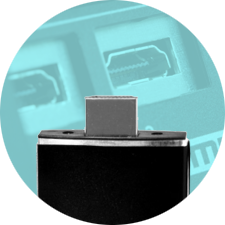 Connect
Connect the Salonsense MiniPC to your TV and connect to it to your Wifi.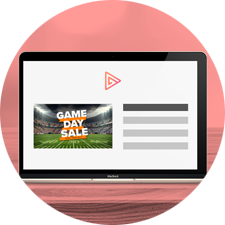 Create
Build or upload content using our proprietary content manager Generate. Take advantage of our numerous industry specific templates and products.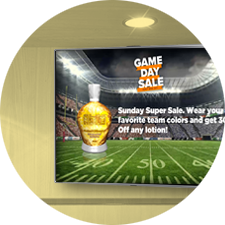 Schedule + Sit Back
Schedule your content and all your advertising will be downloaded to your system and start playing on your TV. Enjoy!
HOW PEOPLE ARE USING SALONSENSE
See it in Action
Check out how some of our existing customers are using their screens.
WHAT THEY SAY ABOUT US
Featured On

Watch as Amy Paffrath and Salonsense CEO Max Gangon discuss Salonsense TV at Bitesize TV Studios in the heart of Hollywood. See how Salonsense TV can increase your sales, interactivity with your customers and make you life easier with all digital marketing efforts done just for you!
Contact
Take the next step today!
Our team is waiting to talk to you and show you how we can transform your business.