Give your salon the WOW Factor
The way we communicate and consume information is changing. The Salonsense TV digital advertising solution enables you to reach and engage your customers where they're at, during a critical point in the purchase process. We help you make your first impression a memorable one.
SALONSENSE Product scanner
The Salonsense Scanner makes it easy for your staff to learn about your products, so they can advise your customers, guide them to the right product, and complete the sale.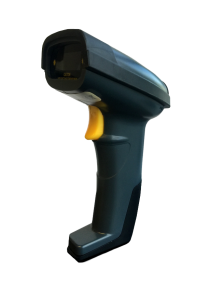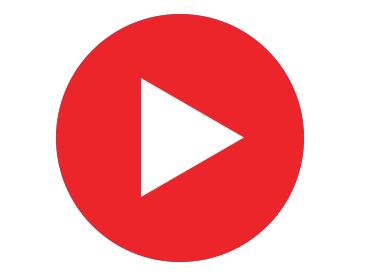 ON DEMAND
Imagine being able to train your new employees on demand, without costly training sessions. ON DEMAND from Salonsense TV gives your employees the ability to access training content on a wide variety of products at the push of a button.
ATTENTION GRABBING CONTENT
While many digital signage services require you to create your own content, or are limited to your preexisting marketing, Salonsense TV provides you with original, high-impact content. Lotion ingredient ads, fragrance ads, educational messages and more are available to you for no extra cost. You can also take comfort in knowing that tanning industry professionals develop all of this content.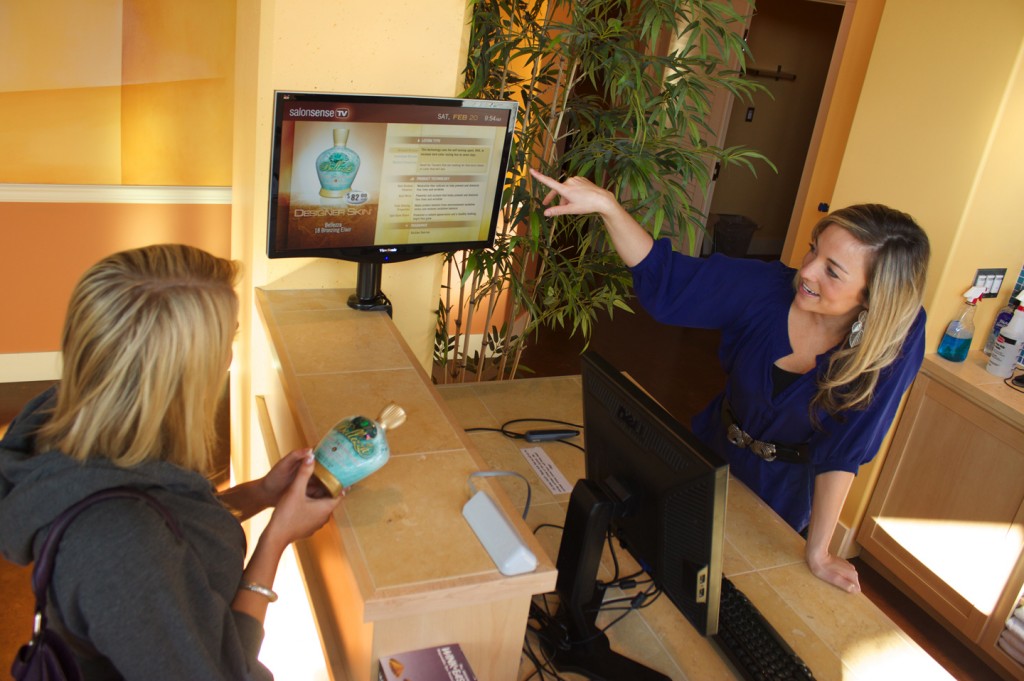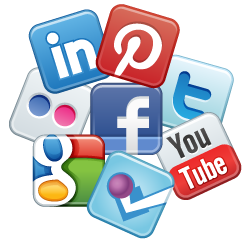 SOCIAL MEDIA CRAZE
 Referral marketing has never been easier thanks to Facebook. Salonsense TV encourages check ins at your salon and can help you promote your Loyalty Deals. With over 155 million active US social media users, half of which are ages 18-34, this is an audience you don't want to miss out on.

"Since the installation of Salonsense TV our check ins have tripled."
Karianna Roach -Tan Company
DISPLAYS
Many salons have some form of TV display in their lobby. If you do not have a TV, we offer a range of models perfect for your Salonsense TV display. You are free to provide your own display, but please consult with us before making a purchase to make sure the specifications work with the Salonsense system.
VIDEO PRODUCTION
We specialize in creating promotional or training videos for your salon. These range from custom training videos to salon overviews and product reviews. Let us know what kind of videos would be most beneficial for your salon.
PARTICIPATING BRANDS
Salonsense Media has worked hard at ensuring that your favorite brands are represented on Salonsense TV. This list includes Australian Gold, California Tan, Designer Skin, Swedish Beauty, Devoted Creations, Supre´, Synergy Tan, Hempz, Pro Tan, Playboy, Agadir, American Crew, Bask, Biolage, BWL, ENJOY, Goldwell, Its a 10, Kevin Murphy, KMS California, L'oreal, Matrix, Nioxin, Paul Mitchell, Pureology, Redken, Rock Your Hair, Sebastian, and Sexy Hair.