0 Training: Our Software is so simple you wont need any training. This is because you automatically get one of our support specialists that will help you with any of your scheduling needs. You have a job of your own. We don't expect you to want to learn a new one.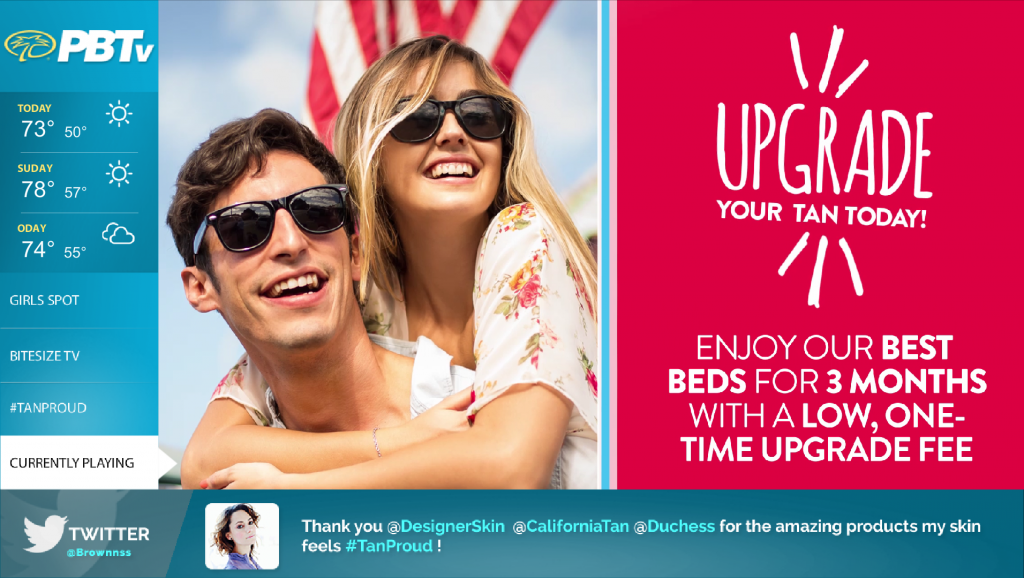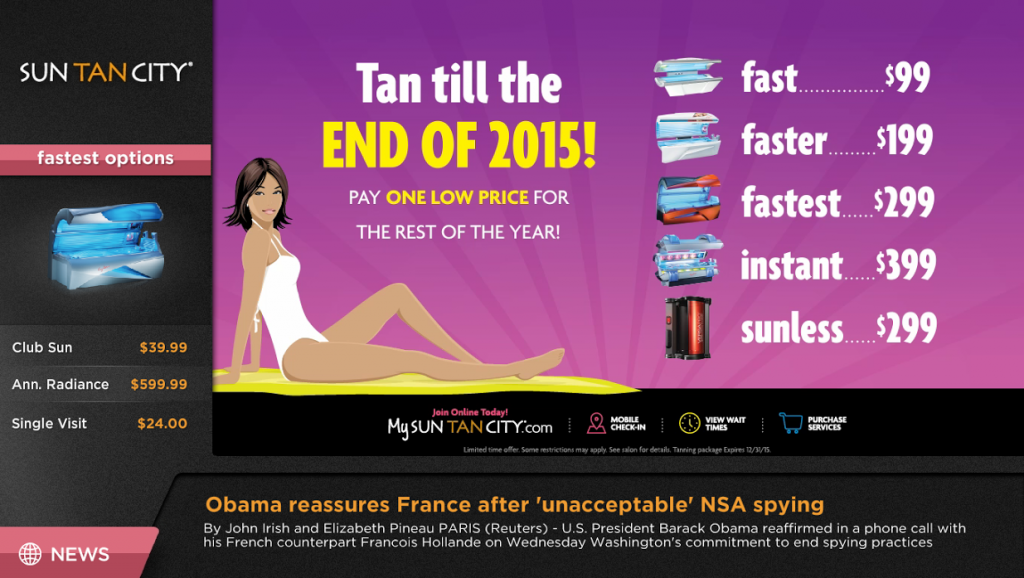 Custom Themes: So you have your own brand and your own image. We get that and with that comes a certain way you want your TV to look. Not a problem at all.  At the beginning phases we will work with you to develop not only the perfect screen layout but also work on an overall strategy to make sure you get the most out of your display.
Custom Branded Hardware: If you want to step it up a notch!
DPS Technology : Data Point Scheduling Technology allows our larger enterprise clients to easily schedule varying pieces of content to many different geographic locations.
DPA Technology: Data Point Automator Technology allows for larger enterprise clients to automatically import set data points on a daily basis to alter content to the screens… For Sun Tan City we use this technology to import their pricing on a nightly basis.