Managing your content just got easier.
---
Generate is our exclusive content management system (CMS), designed to give salon owners the power to coordinate their digital marketing in one easy-to-use interface. With Generate, you're able to plan by day, week, or month. Simply browse, configure, schedule and deploy your marketing content. It's the easy way to generate more sales revenue.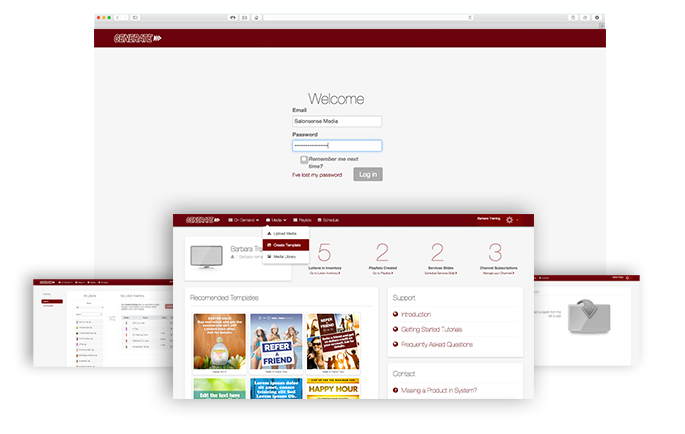 Generate is a content management system that provides salon owners provides salon owners the ability to plan out their marketing schedule by day, week, or month simply by browsing, configuring, scheduling, and deploying the content in the easy-to-use system. This will allow the program to live up to its name by helping you and your staff generate more retail sales revenue!